Local Search Engine Advertising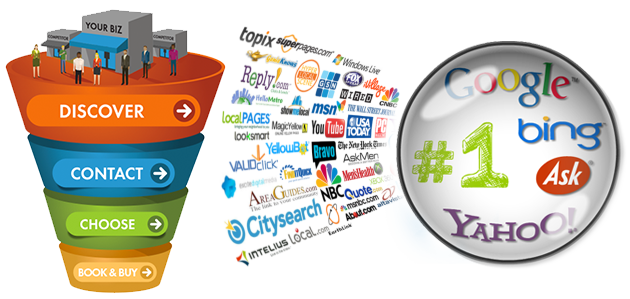 DRGLocal gets you leads from local consumers who are ready to buy.
Search engines are the number one way people find businesses in their area. And, mobile search is on the rise as consumers look for local products and services while on the go. We help you capture those consumers with DRG LocalSearch, our search engine advertising service for Web and mobile that brings you more customers. As a Google AdWords™ Premier SMB Partner with ReachLocal and nearly one million campaigns run, we know what works. With DRGLocal, you get:
Searchers on 98% of the Web
Search engines, local directories, the mobile Web. No matter where your prospects search online, we've got you covered in 98% of the places people search. We help you reach local consumers on all the major search engines like Google, Bing, Yahoo!, and directories like Superpages.com and Citysearch – plus hundreds more local and mobile sites and directories. That means more customers can find you.
Our search engine advertising technology works around the clock to bring more customers to your business. First, it tracks real conversions from your Web and mobile search ads, like website visits, phone calls, and emails— not just clicks. Then, it learns what drives more conversions to get you better results over time. We call this Conversion Optimization. But what it really means is more leads for your advertising budget.
Certified Campaign Professionals
Our online marketing team is always thinking of ways to get more from your search engine advertising campaign. Our team has been certified and trained in best business practices and is constantly advancing to keep up with the latest and greatest compliance methodology.
We prove your search engine advertising results to you with easy-to-access online and mobile reports. They're available 24/7, so you can log in any time to see how your search ads are performing. For instance, you can track the number of calls, emails, and visits you receive and even listen to your recorded phone calls. That way, you always know the value of your online marketing investment.