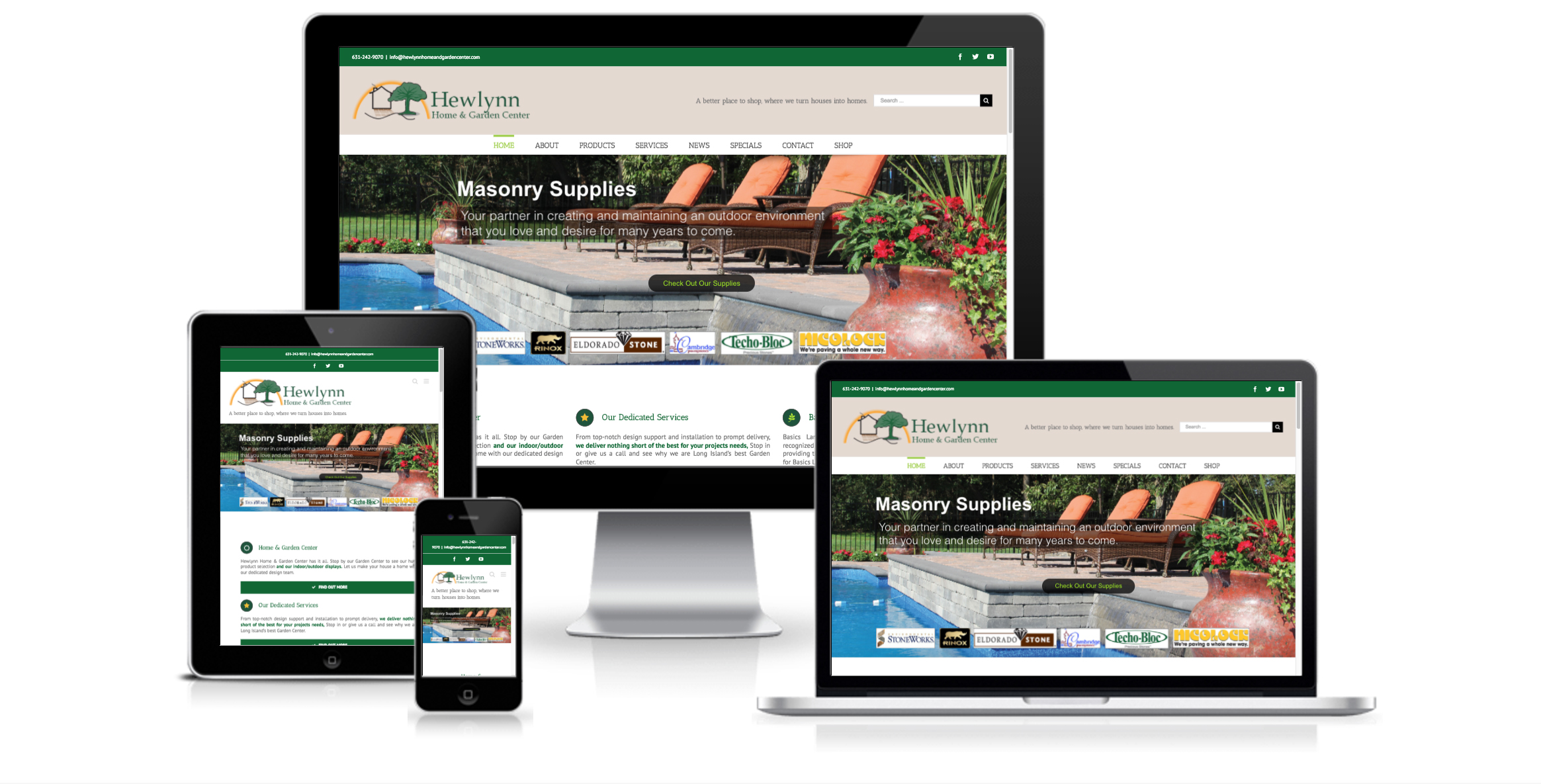 What is Responsive Website Design?
A responsive website is a single website that adapts to the device of each unique visitor, whether desktop, smartphone, or tablet. A responsive website dynamically re-sizes its content and imagery for a variety of different screen sizes in order to ensure the website is effective and easy to use on any device.
Why should I use Responsive Website Design?
Responsive website design is a cost efficient approach to designing for today's growing mobile market. Some primary reasons to choose responsive design for your website include:
Rapidly growing mobile usage

Mobile web usage is growing at an extremely rapid rate that presents enormous opportunity. A website that is not optimized for mobile usage and performance stands the potential to leave an enormous amount of opportunity and business on the table. Our professional responsive designs deliver outstanding results from both desktop and mobile users.

Efficient in terms of both time and cost

Responsive website design can drastically cut down on development time and cost. Rather than spending the time and resources building a separate mobile website in addition to your traditional desktop website, the responsive design approach enables you to optimize your business for both desktop and mobile with a single website.

Best practice for ranking high in mobile search results

Responsive design is the preferred option when it comes to making your website both mobile and search engine friendly. By providing a single, dynamic version of your website to both desktop and mobile visitors, you make it easier for search engines to understand and serve your content.
Benefits of responsive web design
Times are changing. The way we watch TV, play games, use our phones…
Digital natives understand this better than anyone, and it's adapt or die."
Who doesn't own a television today? And is there anyone who doesn't own or have access to a computer nowadays? Gaming consoles became popular in the 80s and 90s, and now 70% of homes have a gaming console. 45 million people own a tablet, and 112 million a smartphone. With these figures, I'm sure you won't find it surprising to hear that 90% of media interactions are screen based.
Who with a smartphone or a tablet hasn't used them while watching TV? 66% of people already do, and numbers will only go up as smartphone penetration grows. Other common combinations are using a PC or laptop while watching TV, or checking your smartphone while using a computer. So we've definitely become multiscreen creatures.
But what do we do when we look at all these screens? Well, 81% of people mainly browse the internet for information on some subject or another. E-commerce is also a favourite these days, as 67% use some sort of device –desktop or mobile– to shop online. Household economy is also one of the main activities people perform on computers and mobile devices these days –46% do it. And, finally, 43% of holiday planners use an electronic device to book a trip.
This leaves no doubt about whether cross-platform online presence is needed: it definitely is. And the way to achieve it is responsive web design.
Responsive design allows you to design your website only once without having to worry for technicalities such as 'Will it look OK on iPhones?' or 'Is this font too big for Samsung tablets?'
Responsive design uses CSS3 media queries to adjust the features of the website to the device from which it is accessed. It relies on technology like HTML5, so no Flash or other technologies that are not thoroughly supported by mobile devices is needed. And the advantages don't stop there: since you only have to design one website, you will save money and time in planning and building separate versions for different devices.
When it comes to search engine optimization, responsive design is also the best option to choose: it is what Google recommends, and it also saves you time since you don't have to worry about two different SEO strategies.
Check this cool infographic we've prepared with all this information and some great examples of companies that are already using responsive design to develop their websites: