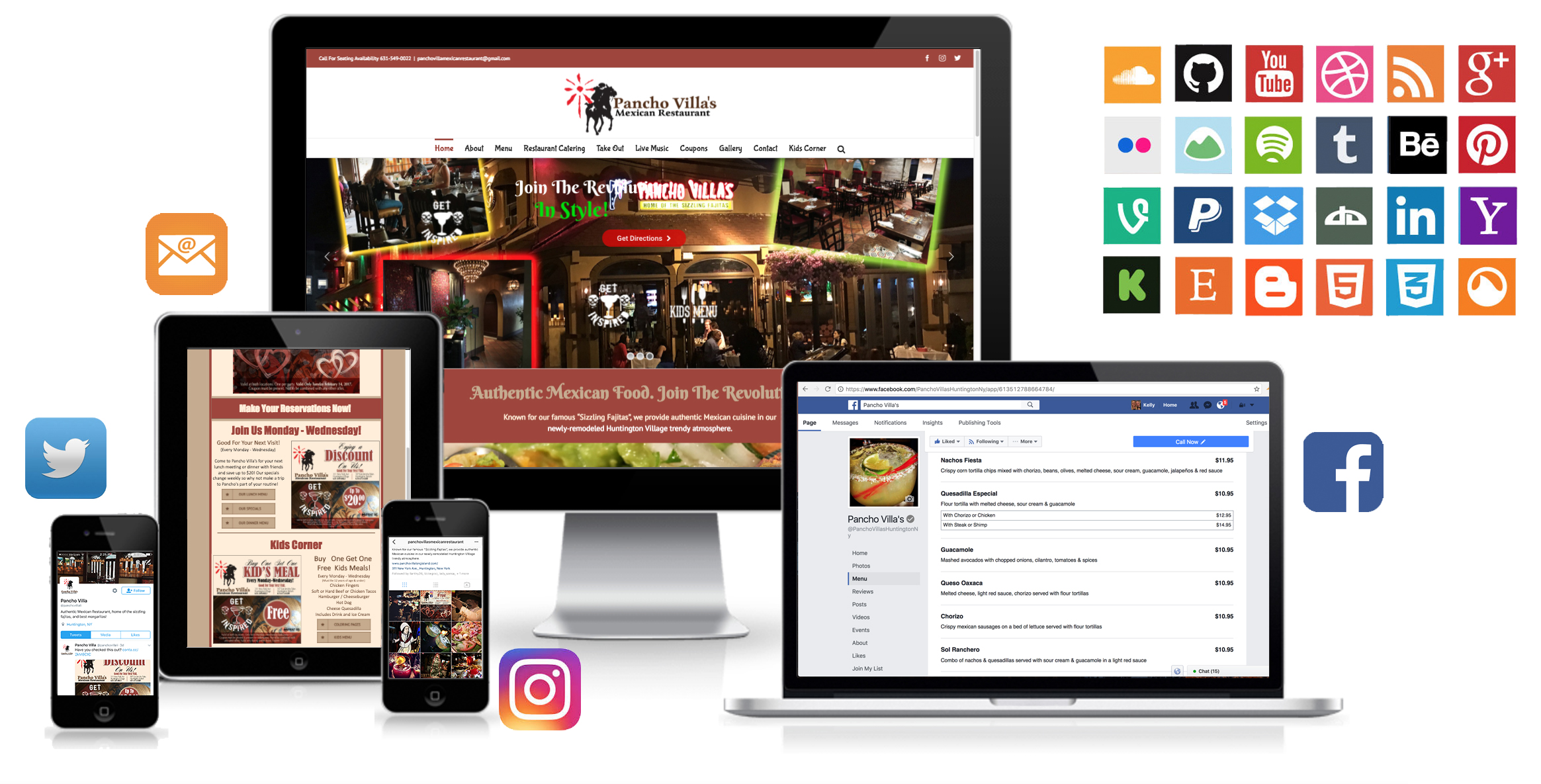 Easy, Secure, Social Login Integration
With this Social media integration, users can register or try your application using their Facebook, Twitter or Google accounts. This takes the stress out of users as they don't have to create another username and password. This helps in creating a more personalized, social experience with a simple Login process leading to more engagement and sharing.
We integrated this feature with many websites, which allowed their users to login and access information in a secured and trusted environment.
"Like" Buttons Integration
on your Application or Website
The Like Buttons from Social Networking sites are arguably the most important tools for your business growth. These social sharing buttons can be integrated on your website, blog, pictures, video and virtually anything. Users become free advertisers of your content by voting, liking and sharing your content.
We integrated "Like" button feature many on applications, website and blogs. Allow your customers to allow and share feedback in an informal way.
Live Social Streams Integration
Get Live social streams from popular social platforms such as Facebook, Twitter, YouTube in one place. By integrating social feeds, you get real-time information on, who shared, liked, commented, tweeted your blog posts, articles and videos which makes your site interactive and engaging.
DRG will integrate your official Facebook Professional Page, Tweets, Videos, Blog posts and much more in your website or application. This powerful new layer of Social media integration allows you to interact and makes your content to go viral on the web.
Facebook Fan Page Integration
Facebook has become the preferred platform for marketing to reach consumers. It has become crucial for a brand to be present on Facebook via a Professional Page. Facebook offers brands and companies an opportunity to interact and engage directly. In order to harness the power of Facebook brand pages, your company or brand needs to have a well-designed and professional page.
DRG can design a Professional, Custom Facebook Fan page and a micro site for your Business or Brand that will bring growth in traffic and create a buzz around your product or service. Our designers will design an interactive, engaging and visually attractive fan page with features including Twitter, YouTube, Widgets, designing custom apps, Galleries, Forms and email opt-in features which are integrated specifically for your business.
Social Media Integration will give your customers the tools to make the most of your website and will allow them to…
Easily share content through Twitter, Facebook, and hundreds of other Web 2.0 websites
Effortlessly create site accounts and logins with Facebook Open Graph
Quickly create bookmarks to your site through use of readily available social media tools
Leverage influential capabilities of social media by integrating Facebook on ecommerce websites
Coupon Campaigns
Entice users to like your page and share it with friends by offering a special discount for Facebook fans, like 25% off a next purchase.
Downloadable Content Campaigns
Share your expertise with an exclusive guide, white paper, or recipe. All you need to get started is a file you'd like to share.
Sweepstakes Campaign
Offer your fans a chance to win a special prize. We'll email you the list of entrants and randomly select a winner.